MEN'S INDIGO ARCH MENS TEE & SLIM CUFFED MOTO SWEATPANTS
INDIGO ARCH MENS TEE
This Arch Tee features a dip-dyed, ombre indigo look that pairs perfectly with all washes of denim. The hand lettered text graphics on the back give a True street style vibe.
SLIM CUFFED MOTO MENS SWEATPANTS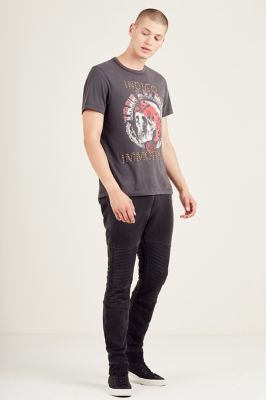 These aren't your ordinary leisurewear. The Slim Cuffed Moto Sweatpants come in a luxurious cotton, with a coated look and puff print moto paneling. Back zipper pocketsand a removable chain stitched pull tab keep these fresh and bad to the bone!
---